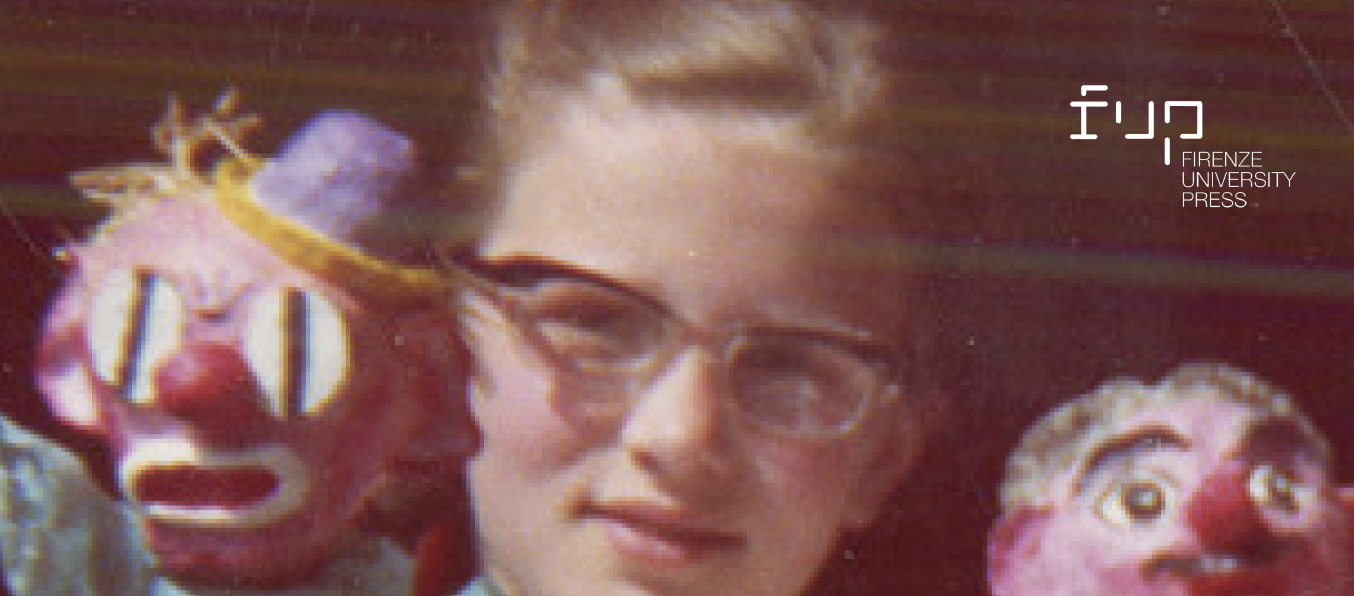 Participation, collegiality and decentralization:
a reflection on the 1970s of the Italian school, half a century after the Delegated Decrees
Abstract Submission deadline: 31 January 2023.
This call for paper aims at stimulating thoughts and analysis about a decade deemed pivotal for understanding Italy and contemporary school in the domain of history of education.. (more info) PDF ITA PDF ENG
---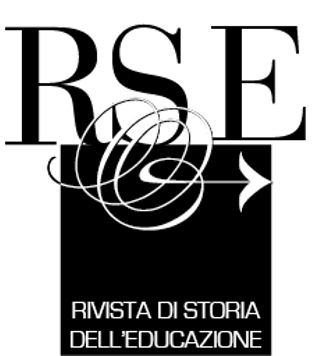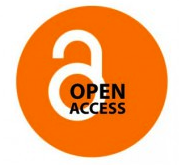 Journal of History of Education RSE is an international, peer-reviewed and open-access journal focused on the global significance and impact of history of education. It covers all the theoretical and practical aspects of the history of education, as well as scholarship and applied research. It is the official journal of CIRSE (Italian Center for History of Education), the field's leading scientific society in Italy, and has been published since 2014 (since 1982 with another title). The journal is biannual and publishes both special and miscellaneous issues. It encourages submissions from a range of intersecting sub-fields in intellectual, social, political, economic, and cultural history including (but not limited to): sociology of knowledge, history of childhood and youth, public and urban history, cultural and comparative history, history of ideas, history of emotions).
---
ISSN 2384-8294 (print) ISSN 2532-2818 (online)
Rivista Italiana di Storia dell'Educazione, Registration at Pisa Law Court no. 1407
Editors in Chief
Fulvio De Giorgi, University of Modena and Reggio Emilia
Caterina Sindoni, University of Messina
Dorena Caroli, University of Bologna
---
Journal of History of Education RSE is indexed in:




---
---
Current Issue
Vol 9, No 1 (2022): Not just A, B, C. Education and Development in Southern Italy (1861-1914)
Issue Description
The difference between the regions of northern and southern Italy has always been the subject of debate and scholarly reflection. The focus of this monographic issue, within the context of PRIN 2017 "Education and development in southern Italy (1861-1914)", aims to update the historiographical discussion on key aspects of the evolution of education and training in the nineteenth and twentieth centuries and to study the problems that the "Mezzogiorno" faced especially with regard to the formation of human capital.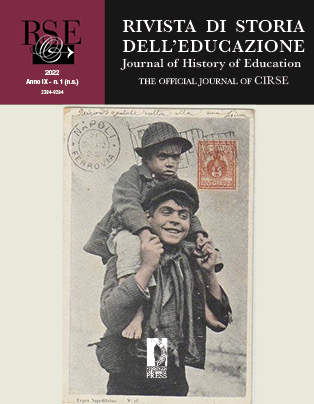 ##issue.tableOfContents##
##issue.tableOfContents##
View All Issues