Poetry for children. A subtle yet intense voice in the history of children's lit
Erminia Fuà Fusinato: when pedagogy meets poetry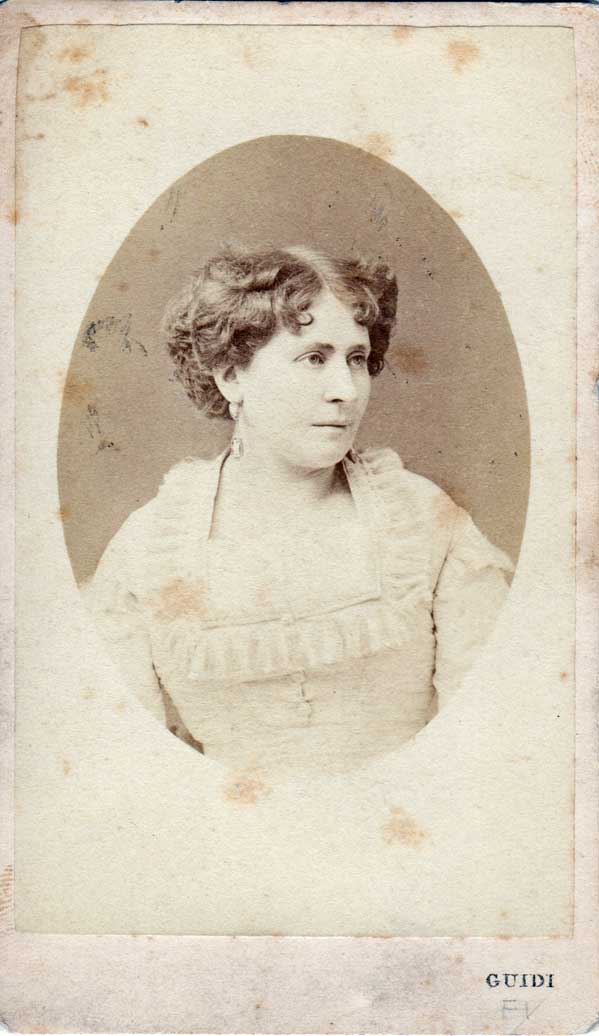 Published 2020-12-02
Keywords
child's wonder

,

kosmos

,

mith

,

puer

,

consciousness
How to Cite
Arsena, A. (2020). Erminia Fuà Fusinato: when pedagogy meets poetry. Rivista Di Storia dell'Educazione, 7(2), 11–20. https://doi.org/10.36253/rse-9635
Abstract
The article traces the conspicuous points of the poetic reflection of Erminia Fuà Fusinato (1834-1876), who through the cult of childhood memories builds a poetic world with unique educational purposes and singular in the historical context of the time. Recovering the places, memories and emotions of a past childhood in a mythopoeic key means for Erminia Fuà Fusinato to go through our whole life. Through that time that has been and that will be but that never is, yet always returns in our gestures, in our gait. In Erminia's production, poetry is intertwined with the pedagogical gesture of leaning and veering over the childhood of man and the world.
References
Agamben, Giorgio. 2016. Che cos'è la filosofia? Macerata: Quodlibet.
Baldini Buti, Maria. 1941. Poetesse e scrittrici. Verona: Tosi.
Bellingreri, Antonio. 2006. Il superficiale, il profondo: saggi di antropologia pedagogica. Milano: Vita e Pensiero.
Bacchetti, Flavia. 2013. Percorsi della letteratura per l'infanzia: Tra leggere e interpretare. Bologna: Clueb.
Bernardi, Milena. 2016. Letteratura per l'infanzia e alterità. Milano: FrancoAngeli.
Binni, Walter. 1988. La poetica del decadentismo. Firenze: Sansoni.
Boero Pino and Carmine De Luca. 2016. La Letteratura per l'infanzia. Roma-Bari: Laterza.
Bruner, Jerome. 1990. Acts of Meaning: Four Lectures on Mind and Culture (The Jerusalem-Harvard Lectures). Cambridge MA: Harvard University Press.
Cacciari Massimo, Canfora Luciano, Ravasi Gianfranco, Zagrebelsky Gustavo. 2013. La legge sovrana. Milano: Rizzoli.
Carducci, Giosuè. 2010. Poesie. Milano: Feltrinelli.
Cestaro Ofelia, Orlano Cian Diega, Passuello Luigina e Sanfilippo Italo. 1986. Gli occhi nuovi della metafora. Roma: Gregoriana Editrice.
Cristofolini, Paolo, cur. 1971. Giambattista Vico, Opere filosofiche. Firenze: Sansoni.
Dallari, Marco. 2018. Dire le immagini, vedere le parole. Metafore e figure della competenza emotiva. Encyclopaideia – Journal of Phenomenology and Education. 22:50. doi: https://doi.org/10.6092/issn.1825-8670/7908
Fava, Sabrina. 2004. Percorsi critici di letteratura per l'infanzia tra le due guerre. Milano: Vita e Pensiero.
Fuà Fusinato, Erminia. 1873. Versi di Erminia Fuà Fusinato. Milano: P. Carrara.
Giallongo, Angela. 2019. Il bambino medievale: Storia di infanzie. Bari: Dedalo.
Ghivizzani, Gaetano, cur. 1882. Erminia Fuà-Fusinato. Scritti letterari, con un Discorso del Medesimo (Proemio) intorno la vita e le opere dell'Autrice. Milano: P. Carrara.
Heidegger, Martin, trans. 1973. Essere e tempo. Milano: Longanesi.
Hillman, James, trans. 2007. Puer Aeternus. Milano: Adelphi.
Jung, Carl G. trans.1995. Archetipi dell'inconscio collettivo. Torino: Bollati Boringhieri.
Jung, Carl G., trans. 1981. Il Fanciullo e la Core: due archetipi. Torino: Einaudi.
Jung, Carl G. and Károly Kerényi, trans. 1972. Prolegomeni allo studio scientifico della mitologia. Torino: Boringhieri.
Laing, Roland. 1960. The Divided Self: An Existential Study in Sanity and Madness. Harmondsworth: Penguin.
Leuzzi, Maria C. 2008. Erminia Fuà Fusinato. Una vita in altro modo. Roma: Anicia.
Malavasi, Pierluigi. 1999. Discorso pedagogico e dimensione religiosa. Milano: EduCatt.
Molmenti, Pompeo, cur. 1877. Erminia Fuà-Fusinato e i suoi Ricordi. Milano: Fratelli Treves.
Musatti, Cesare. 1988. Psicanalisti e pazienti a teatro, a teatro! Milano: Mondadori.
Natoli, Salvatore. 2010. Stare al mondo. Milano: Feltrinelli.
Noventa, Giacomo. 1986. Opere Complete. Venezia: Marsilio.
Otto, Walter, trans. 1996. Il volto degli Dèi. Legge, archetipo e mito. Roma: Fazi.
Pascoli, Giovanni. 1907. Pensieri e discorsi (1895-1906), Bologna: Zanichelli.
Pavese, Cesare. 1947. Dialoghi con Leucò. Torino: Einaudi.
Ravaglioli, F. 1995. L'esperienza educativa dell'Occidente moderno. Roma: SEAM.
Rigobello, Armando. 2010. L'intenzionalità rovesciata: dalle forme della cultura all'originario, Soveria Mannelli: Rubbettino.
Sciacca, Michele F. 1993. Il magnifico oggi. Palermo: L'Epos.
Sereni, Vittorio. 1981. Stella variabile. Milano: Garzanti.
Zolla, Elèmire. 2002. Archetipi. Venezia: Marsilio.
Zolla, Elèmire. 1994. Lo stupore infantile. Milano: Adelphi.